Front End Developer
Featured Skills: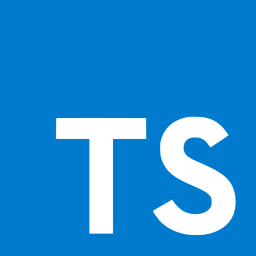 Primary Info:
Name:

private info

Focus:

Frontend

Career:

Junior, Mid Level, Senior

Location:

Surat, IN

Timezone:

UTC+05:30

Speaks:

English, Hindi, Gujarati
Actively Looking
part time
< 6 mo contract
>= 6 mo contract
full time
remote
All Skills:
react
typescript
vanilla js
nextjs
json
• HTML
CSS
JS
ReactJS
NextJS
Redux
Redux Toolkit
SASS
SCSS
TailwindCSS
MaterialUI
API Integration
Design Conversion
git
jira
Description:
-SpotSaas : (Next13, SCSS, API Integrations, Design Conversions)

SpotSaaS provides categorized product listings, covering a wide spectrum of industries and applications. Whether you're seeking project management tools, marketing automation platforms, customer relationship management software, or any other SaaS solution, You will find everything here.

When you click on a product listing, you'll discover an incredibly detailed product page. product pages include comprehensive details about each feature, user reviews, pricing plans, and much more. You'll find everything you need to assess whether a particular SaaS product is the right fit for your business.

SpotSaaS goes the extra mile by offering powerful product comparison tools. With its comparison functionality, you can easily compare the features, pricing, and user ratings of several products simultaneously. This helps you make confident decisions by directly contrasting the options that matter most to you.

-LaVie: (HTML, CSS, Vanilla JS, GSAP)

La Vie Design Studio is a dynamic and innovative creative agency that offers a comprehensive range of top-notch design services. Their team of highly skilled and experienced designers excels at creating stunning and functional websites, mobile apps, and logos that captivate and engage users. With a keen focus on user experience and digital strategy, they empower businesses to build their brands and expand their online presence.

This impressive website boasts advanced animations crafted using the cutting-edge GSAP technology, which imbues it with a mesmerizing visual allure and elevates the overall user experience to new heights. Visitors can effortlessly connect with the studio by sending inquiries directly from the website, streamlining the process and making it more convenient than ever.

From start to finish, the website is designed to provide a seamless and immersive user experience, ensuring that visitors can easily discover and learn about the studio's diverse range of services and take decisive action. La Vie Design Studio sets the bar for excellence in the design industry, and this website is a testament to their unwavering commitment to innovation and exceptional craftsmanship.