Full-Stack Developer | Laravel, Nuxt JS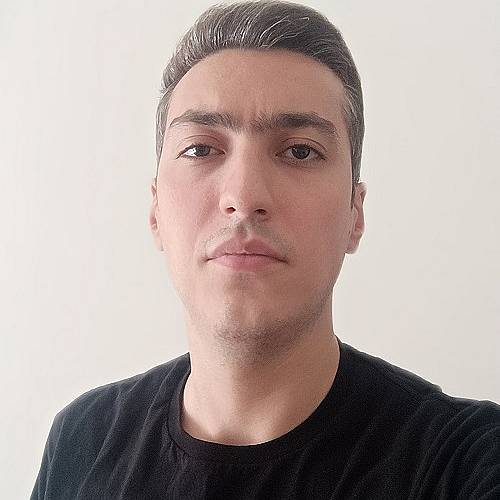 Featured Skills:
Primary Info:
Name:

private info

Focus:

Backend, Full Stack

Career:

Junior

Location:

Tabriz, IR

Timezone:

UTC+03:30

Speaks:

English, Persian, Azerbaijani
Actively Looking
full time
remote
open to move
All Skills:
vue
vanilla js
Laravel
Nuxt.js
Tailwind CSS
Description:
👋 Hi there, I'm Farid, an enthusiastic Junior Full Stack Developer with two years of hands-on experience in the dynamic world of web development, specializing in Laravel and Nuxt.js technologies.

🌐 On the front end, I have honed my skills in crafting engaging and responsive user interfaces with Nuxt.js. I'm passionate about transforming design ideas into interactive web applications that are not only visually appealing but also provide users with intuitive and enjoyable experiences. Attention to detail is my mantra, and I'm committed to creating pixel-perfect designs.

💻 On the back end, I've been gaining expertise in using Laravel to develop web applications that are both robust and scalable. From building APIs to managing databases, I'm continually learning and growing in server-side development. I prioritize security and efficiency in my coding practices to ensure that applications run smoothly and securely.

🛠️ I have experience with the entire software development life cycle, from conceptualization to deployment. I'm eager to learn, adapt, and collaborate with others to tackle new challenges and deliver high-quality solutions. Staying up-to-date with the latest industry trends and best practices is important to me, as it allows me to continuously improve and provide value to every project I work on.

🚀 My goal is to leverage my technical skills and passion for development to contribute to meaningful projects. Whether it's helping to build web applications, troubleshoot issues, or assist in optimizing existing systems, I'm committed to making a positive impact.

📈 As a Junior Full Stack Developer, I am eager to learn, grow, and collaborate with experienced professionals in the field. If you're looking for a dedicated developer who is eager to contribute and expand their skills in Laravel and Nuxt.js, I'd love to connect and explore how I can be a valuable asset to your team.

Let's chat and see how I can assist in turning your ideas into reality. Feel free to reach out to discuss any opportunities or projects you have in mind.