Ex-Apple, Accel, Yahoo, E*Trade, Ebay - SWE Mgmt Exec Consultant & Director
Featured Skills: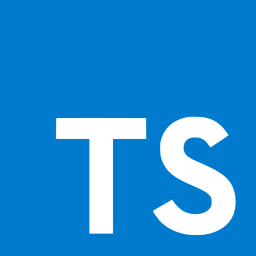 Primary Info:
Name:

private info

Focus:

Frontend, Backend, Other

Career:

Manager, C Level

Location:

Dallas, Texas, US

Timezone:

UTC-05:00

Speaks:

English
Open To Work
part time
< 6 mo contract
>= 6 mo contract
full time
near me
remote
All Skills:
react
typescript
vanilla js
Javascript
Project Management
Consulting
Tech Patents
fintech
cryptocurrency
blockchain
Javascript framework creation
e-commerce
Software Architect
TypeScript
Software Engineering
Software Architecture
Computer Security
Web Applications
User Interface Design
Software Development
Agile Methodologies
Mobile Devices
Mobile Applications
Scrum
ReactJS
Redux
Unix
XML
AJAX
CSS
Cascading Style Sheets (CSS)
Management
Description:
Don't let your company fail at the brink of success - contact me instead. Using 23 years of experience in Silicon Valley, I will create a plan for your company/department/team to WIN. This means taking a hard look at the scalability of your software engineering, process, and team organization. If your goal is to get that IPO, reduce waste, harvest valuable IP, or work better with your stakeholders by delivering on time, I can come through for you because I've been there before and can show the way!
A few public highlights:
* Issued Patents​: Sole Inventor: US 20140258877 ; US 9,971,833; US 10,904,328
* The leading mock of AWS' EC2:
private link
(owner)
* Contributor to the Gridcoin whitepaper:
private link
*
private link
Created the most popular module on LiveStand, Apple's 2011 Top 5 Free News App.
Built the first JavaScript framework that is both well-engineered and suitable for the consumer Web, Et1 (first shipped under scale in 2007, and still powering major parts of E*Trade's website).
Panelist at IBM AlphaWork's 10-year Anniversary(
private link
).
Contributed to core parts of a product that won Best Web 2.0 Innovation from Shiny Media in early 2007 (
private link
Created/contributed (libraries/core) to a total of six JavaScript frameworks, including one of the most highly-scaled JavaScript frameworks, eBay's.
Earned an M.S. in Software Engineering with a cumulative GPA of 3.70 from Carnegie Mellon University's Department of Computer Science, ranked that year and in other years as the #1 Computer Science Dep't for graduate programs by "U.S. News and World Report".
In 2005, co-authored the definitive documentation on the JavaScript statement 'with' on the Mozilla Developer site, with the creator of JavaScript, Brendan Eich:
private link
Helped Brendan to see a mistake (
private link
) in the JavaScript language specification.
Participate in the improvement of the browser platform: See a bug filed on Chrome (
private link
) and a bug filed on Firefox (
private link
).
----------
Experience & Positions Held:
- Director, Engineering
- Principal Software Engineering
- Director of Platform and Applications Engineering
- Robotics Engineering Manager
- GBI Architect at Apple
- Software Applications Development Engineer, Senior at Yahoo
- Principal Software Engineer
- Senior Staff Software Engineer at E*trade
- Software Engineer
- JavaScript Developer at eBay
----------
Testimonials:
"I would like to thank Chris for his immense support and patience to teach me the basic concepts of Javascript, at a time when I was fairly new to the Front-end world.
Chris' extensive knowledge and experience had always helped us in crucial times. He knows his work best. It was always new learning with him. Hope we can again work together someday!!"
- Neelofar Sultana, IoT Technical Consultant
"Chris was my direct manager at Stanford Federal Credit Union. He is a highly technical manager, who is always ready and enjoys getting his hands dirty with DevOps or coding tasks. His role was probably overloaded and the company decided we needed three people to replace him after his departure :-) He still did a great job balancing the tasks of managing a small team, providing highly technical help with TypeScript and frontend app frameworks, prioritizing urgent security and maintenance tasks, doing some DevOps improvements, performing code reviews, encouraging the team to document the systems in our Wiki and to keep learning the latest developments in our field. Chris is very geeky and excellent at determining root causes and the significance of issues. With his long and varied experience, he will make for a great architect or technical manager at any company."
- Georgy Vladimirov, DevOps
"Chris has been on the "Foothill College Computer Science Industry Advisory Board" for many years. In that capacity, Chris gave the faculty excellent advice on curriculum. But he also went above and beyond that commitment to speak to CS students in their classes, in their student clubs, and individually.
Chris is always willing to help others, and he can talk to people (and listen) about technical topics at whatever level is most appropriate."
- Elaine Haight, Technical writer
"Christopher M. is an incredibly sharp engineer whose skill is matched by a great, forward-thinking attitude. Chris always brings a ready answer to a question as well as the push to explore further. It has been my distinct pleasure to work with Chris and I would highly recommend his work."
- Forrest Swilling, Senior Product Designer