Lead Back-end Software Developer
Featured Skills: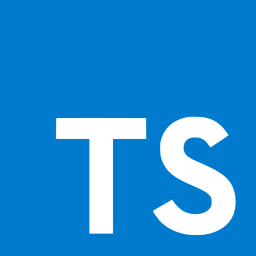 Primary Info:
Name:

private info

Focus:

Backend, Full Stack, Mobile

Career:

Senior, Manager, C Level

Location:

Los Angeles, CA, US

Timezone:

UTC+07:00

Speaks:

English
Open To Work
>= 6 mo contract
full time
near me
remote
All Skills:
react
node
typescript
jquery
vanilla js
json
backbone
threejs
pixi
C++
C
Assembler
Ruby
C#
Go
Rust
Clojure
Hack
LINQ
SQL
N1SQL
JavaScript/Typescript
Java
Perl
PHP
Python
Lua
Kotlin
Swift
Objective-C
Artificial Intelligence
Deep Learning
Machine Learning
Machine Vision
Augmented Reality
Virtual Reality
Generative AI
LLMs
Cross-Platform Development
Game Development
Block Chain
Low-Level Systems Programming
Optimization
Build Pipelines
Motion Control Systems & Robotics
Hardware Interfacing
Systems Programming
Autonomous Aircraft & Vehicles
Containers & Virtualization & Emulation
Hardware Emulators
ICE Debuggers
Binary Ninja
IDA Pro
Ghidra
Reverse Engineering
Sensors
IaC
Sensor Fusion
IoT
Microservices
3D Math
I2C
SPI
Driver Development
GPU Programming
CI/CD Pipelines
Game-Client/Game Server Networking
Concurrency
Multithreading
Video Processing & Transcoding
Compiler & Interpreter Development
Low-Latency (sub 60ms) Glassto-Glass Live Streaming
JTAG
Parallel & Distributed Systems
Networked Applications
Server Programming
System Architecture
SaaS
IaaS & PaaS
Composable Infrastructure
Team-Building
Engineering Hiring
Mentoring
Crisis Management
Social Media Marketing
Corporate Training & Teaching
Client Relationships
Public Speaking & Presenting
Agile Methodologies
Accounting
Business Development
Entrepreneurship
Negotiation
Raising Start-Up Funding
Team Leadership
International Project Management
CrossFunctional Project Management
DirectX
ChatGPT
StableDiffusion
OpenGL
OpenCL
.NET
MVC.NET
OpenWRT
Qualcomm router OS
gstreamer
ffmpeg
Pixi.js
Babylon.js
React Native
FastAPI
Next.js
Unity3D
Unreal Engine
nodejs
NHibernate
Ethereum
Solidity
Vyper
Entity Framework
OpenCV
Accord
PyTorch
CUDA
TensorFlow
YOLO
Accord
Underscore.js
Terraform
Puppet
Ansible
Processing.js
Backbone.js
Redis
Couchbase
RabbitMQ
Regular Expressions
Microsoft CNTK
Microsoft Speech Recognition System
Windows
Linux
Bare Metal
AWS
GCP
RTOS
macOS
OpenWRT
Playstation 1/2/3
XBOX One/360
Switch
Arduino
Raspberry Pi
Jetson
x86
ARM
RISC-V
Embedded Linux
Embedded Firmware
iOS
Android
Docker
Kubernetes
VMWare ESX
Vagrant
Chef
Puppet
NGINX
Jenkins
TeamCity
Apache
MySQL
MSSQL
SVN
Git
Perforce
Visual Studio
IntelliJ
Description:
Technical leadership (20+ years' experience) with extensive project management experience in agency+startup+mid-caps.

I've been Senior Engineer, Senior Staff Engineer, Lead Engineer, Technical Lead, Head of Engineering, various companies, from start-ups to Fortune500, and CTO for at least three sizable start-ups.

Have worked at Ericsson, Facebook, eBay, Activision, SONY and Blizzard through the years.

Earned myself a MSc in Computer Science, another MSc in Artificial Intelligence (Deep Learning), an MBA in Entrepreneurship (Marketing), failed to get an MBA in HR (talk about a boring subject), and inadvertently earned an MA in Project Management before I realized I hated pure project management.

I do the heavy lifting on the back-end for servers and systems level solutions.

I make systems go "ludicrous speed" faster. I know how to make software talk to hardware. And do low-level optimization. But sometimes all you need to do is use a different data structure or algorithm. I might sprinkle in some deep learning or machine learning where needed but it isn't what I always reach for. Right now I'm doing some interesting things with low-latency computer vision & 3D rendering, full body tracking, hand tracking, latency prediction and large language models.

Mobile apps & games, console games, desktop applications, back-end services, firmware, embedded, systems programming and computer vision. I've done those. Made significant and verifiable contributions to mobile apps & games with downloads measured in the millions and websites that get billions of hits per month.

I can do web stuff, something on the backend in Python or Go or NodeJS or NextJS. I get the architecture for the front-end straightened out in React or Angular with a Material UI or Bootstrap, and I build all the back-end services, micro- and monolithic, in containers and bare metal, tune the server, and design the database schema. But I don't usually get hired to nudge boxes two pixels further left in CSS. And it still takes me three attempts to get a DIV to vertically center. I leave that to more capable people.

Spent a long time making video games, lots of core engine development, 3D rendering, shaders, networking and AI. Spent quite a bit of my career working in robotics, augmented reality, virtual reality, computer vision, artificial intelligence & deep learning, device drivers and kernel level systems. Dabbled in health tech, helped build a few medical devices that you might encounter in the radiology department and I can claim that none of my code has unintentionally killed anyone (yet).

My code runs on devices that are in orbit -- assuming it hasn't fallen back to Earth in the 25 years since we put it there, I don't tend to track that kind of stuff, best not to worry about it. And also as part of the OS on the phone in your pocket (both Android & iOS). There might be a router or switch in your server rack with firmware I helped develop. You can go buy a home internet device at any T-Mobile store in the USA that I helped build.

I've dealt with image manipulation algorithms and kernels, written high performance code to process multiple simultaneous video streams, both live and pre-recorded, both on the web and on the desktop. That's where I have to get down in the gritty details of GPU programming using low-level APIs such as OpenGL, Metal, Vulkan, DirectX, and sometimes go even lower than that and bang away on the bare metal, and somehow make it work cross-platform across completely different hardware and operating systems.

On the backend I've built infrastructure and orchestration systems that will spin up containers and VMs on demand, keeping some in warm stand-by ready for peak load, with containers and VMs that provision GPUs and other scarce compute resources, reallocating where necessary, and then running a deep learning model or streaming low-latency rendered video from the server back to the user's heads-up-display.

I understand what it takes to get a server to go from handling < 2,000 requests per second to making it handle > 40,000,000 requests per second (2B+ requests per minute), and I know how to handle 5 million embedded devices all waking up at the same time that are then trying to reach out to let a server know they've woken up after a major outage. I've managed to get build times for huge projects with dozens of SKUs that take days to complete, to under 15 minutes per SKU by optimizing every aspect of the CI/CD pipeline.

There's about 50 repos on my github that are all mine, some good, some… that are probably best forgotten. There's another 10 or so OSS projects that I've made a few small contributions too, and even built a few OSS projects from scratch that other maintainers have taken over and made their own.

I don't take life (or myself) too seriously and I enjoy working with chill people in cool company cultures.

I'm a self-starter.

I ship.

I solve difficult and interesting problems.

The solutions make lots of money.

Everyone goes home happy.