Full Stack Web Developer & Graphic Designer
Featured Skills: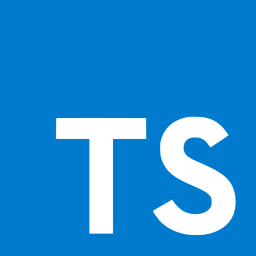 Primary Info:
Name:

private info

Focus:

Frontend, Full Stack, Mobile, Other

Career:

Junior, Mid Level, Senior

Location:

Ooltewah, Tennessee, US

Timezone:

UTC-05:00

Speaks:

English
Actively Looking
>= 6 mo contract
full time
near me
remote
open to move
All Skills:
react
typescript
vue
nextjs
json
express
svelte
threejs
HTML
CSS & SCSS
JavaScript & TypeScript
React & Redux
NextJS
Vue 3
Git
GitHub
Node.js
Three.js
Capacitor
C# .NET
Python
PHP
Firebase
Google Tag Manager
Postgres
AWS
Contentful
Strapi
Figma
Adobe Creative Cloud
Davinci Resolve
Blender
Unreal Engine
Unity Engine
Godot 4 Engine
Description:
👉 WHAT I DO
I spearhead the design, development, and maintenance of full-stack websites and web applications primarily utilizing React,
NextJS, and SASS, with a focus on elevating user experience & engagement.
I've crafted hundreds of branding and marketing materials including custom logos, videos, SVG animations, and design systems primarily using Figma, although I'm no stranger to the Adobe Creative Suite.
I've configured Content Management Systems such as Contentful and Strapi, as well as Postgres databases, reducing developer content management time and total monthly build minutes.
I collaborate closely with clients, assuring their requirements are met at every stage of the project lifecycle, ensuring on-time project delivery and a 100% client satisfaction rate.
I implement weekly updates for best practices, accessibility, SEO, and web performance to improve search engine rankings and Domain Authority.
👉 WHERE I'VE BEEN
My journey as a developer began in 2019, at a family-owned company called HoneyHill HomeCare in Murfreesboro, TN. Collaborating with the CEO and Executive Director, I transformed the company's online presence by redesigning their website, creating new legal policies and page structures while adhering to SEO/Accessibility best practices, improving website traffic and user engagement by around 25% in 3 months. View their website here:
private link
I realized I had a passion and knack for front-end development, which led me to starting my own freelance business right out of college. For the past four years, I have accumulated my own personal clients, becoming their dedicated developer in all things web development, and often in branding & marketing as well. I have successfully enhanced quality and brand recognition of numerous businesses, examples of which you may see on my website.
👉 WHERE I WANT TO GO
I'm looking to take my career to the next level by joining an innovative and diverse company that has plans for exciting projects. I want to be a part of something revolutionary by leveraging my talents for both design and development. I am very attracted to front-end web development and design. I'm also very open to relocation and have the ability to relocate and/or start an online role at a moment's notice.
Please feel free to reach out any time!
Cell: (423) 260-6418
Email:
private link
Cheers!