Software Engineer
Featured Skills: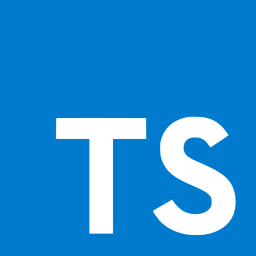 Primary Info:
Name:

private info

Focus:

Frontend, Backend, Full Stack

Career:

Junior

Location:

Chicago, US

Timezone:

UTC-06:00

Speaks:

English, Spanish
Actively Looking
< 6 mo contract
>= 6 mo contract
full time
near me
remote
All Skills:
react
node
typescript
vanilla js
nextjs
mongodb
json
express
JavaScript
TypeScript
Node
Express
React
Next
Redux
Tailwind
PostgreSQL
MongoDB
CI/CD
Jest
Unit Testing
Git
Frontend
Backend
Full-Stack
Mixpanel
Intercom
Agile
Microservices
Distributed Systems
English
Spanish
Description:
Software Engineer @ Hike Medical

• Co-lead engineer of the Hike Medical Web-App and Admin Portal.

• Integrated Intercom, Mixpanel, and Google Analytics into all Hike Medical Platforms to improve data insights and product offerings.

• Improved existing platforms and network capabilities to handle massive growth, enabling self-serve computing, reporting solutions, and interactive querying for enhanced data analysis and new product development.

• Created comprehensive documentation and best practices for git deployment and programming, enabling smooth onboarding for new engineers, improving productivity for current engineers, and ensuring code consistency, maintainability, and scalability for present and future engineering efforts.

• Examine existing systems for flaws and create solutions that improve service uptime and time-to-resolve through monitoring and

automated remediation.

• Plan and execute full software development lifecycle for each assigned project, adhering to company standards and expectations.

Skills: Express.js · MongoDB · Node.js · React.js

---- P R O J E C T S ----

Demo & Code Available in my portfolio.

RATE MY CAMPSITE: Full stack crowd sourced review website for campsites. Users are able to login, create a campsite, leave reviews, upload pictures, delete pictures and delete campgrounds. (11/2022)

• Main technologies used were Node.JS, EJS, Express, Mongoose & MongoDB.

• Passport used for authentication, authorization and cryptography. Joi used for data validations.

NOT IKEA: Full stack E-commerce website built with React. Users are able to login, logout, add items to fully responsive cart, dummy

payments via Stripe. (10/2022)

• Main technologies used were React, Styled-components, Auth0, Stripe.

• Auth0 is used for authentication and authorization.